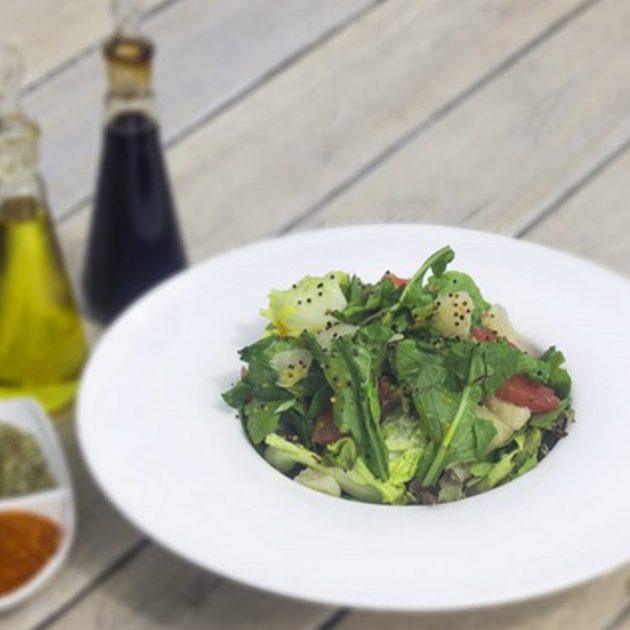 Ingredients
Lettuce Rocket (Washed & Cleaned) – 40gms
Lettuce Ice berg (Washed & Cleaned) – 35gms
Lettuce Lollo Rosso (Washed & Cleaned) – 15gms
Grapefruit Cleaned & Diced – 40gms
Pomelo Cleaned & Diced – 30gms
Quinoa Puff – 10gms
For Raw Mango Dressing
Raw Mango, Peeled & Diced – 30gms
Jaggery – 10gm
Salt – To Taste
Cumin Seeds – 2gms
Olive Oil – 5ml
Instructions
For raw mango dressing, in a sauce pan, crackle cumin seeds & sauté raw mango in it.
Add water and let the mango boil.
Add jaggery to it. Check for seasoning.
Pass the mixture through a sieve. Adjust seasoning.
For salad, in a salad bowl, toss together lettuce leaves, grapefruit & pomelo in raw mango dressing.
Arrange it on a platter, garnish with quinoa puff and serve cold.
Recipes
Similar Recipes