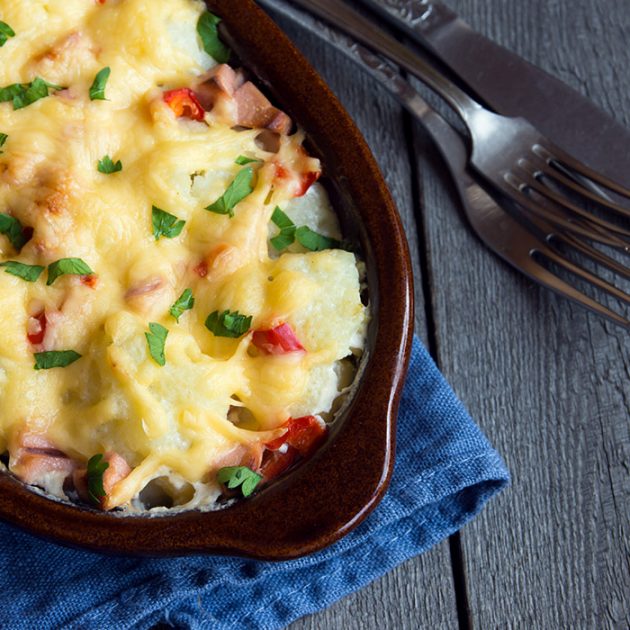 Ingredients
1 no cauliflower, cut into 1 inch florets
1no leek cut in to juliennes
30ml olive oil
3nos tri colour peppers roasted and cut in to cubes
100gms cream cheese
100 full fat cream
2 tbsp butter
1 tsp salt
1/2 tsp pepper
120gms cheddar shredded
Instructions
Heat oil in a deep Pan and sauté leek for some time and add the cauliflower, cream cheese, cream, butter, salt, and pepper.
Cook on low for 30 hours. Until fork tender.
fold in peppers in the cauliflower mix and check for seasoning
Take out in to a serving dish and top with cheddar cheese and grain to light brown colour.
Recipes
Similar Recipes